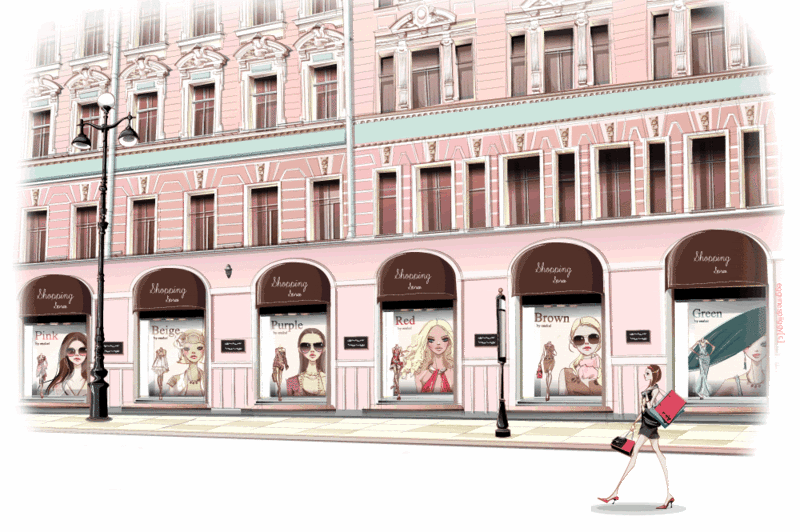 Saturday, June 30, 2007
Maxi Dress Magic
The floor-skimming, ankle length maxi dresses are the perfect antidote to this season's shorts and mini dresses with sky-high hemlines. The maxi dress is a highly wearable, must-have during the sunny months.
Maxi dresses look very glamorous, laid back and elegant. Its versatility means you can wear it on a movie date, a day of shopping with the girls or just for attending a wedding. Nicole Richie, Kate Moss, Kate Hudson and Mischa Barton are amogst many celebrities who are adopting this trend.
Perfect Prints
Choose a delicate but delightful paisley print for some bohemian summer spirit. Retro swirls are another print that works perfectly within the hippie chic trend easing it's way into high summer collections. Paris Hilton made the right choice with this dress. I love the graphic print. It looks very bohemian and tribal.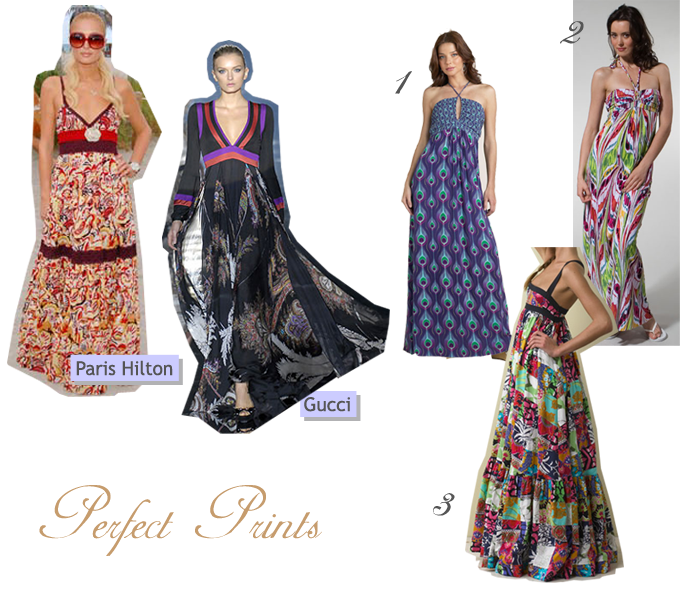 1. Lucas & Lily Print Maxi Dress - $98.00 at
Nordstrom
2. T-Bags Tube Long Dress - $220.00 at
Revolve Clothing
3. J.Crew Talitha Patchwork Dress - Price N/A at
J.Crew
~*~*~*~*~*~*~*~*~*~*~*~*~*~*~*~*~*~*~*~*~*~*~*~*~*~
Pretty Blooms
If you fancy sweet florals, you're in luck with a vast array of summery blooms to look beautiful in. Pretty florals will add a touch of vintage to your dress. Florals are a great way of incorporating the romantic trend into your wardrobe and Milla looks sultry in this vintage inspired dress.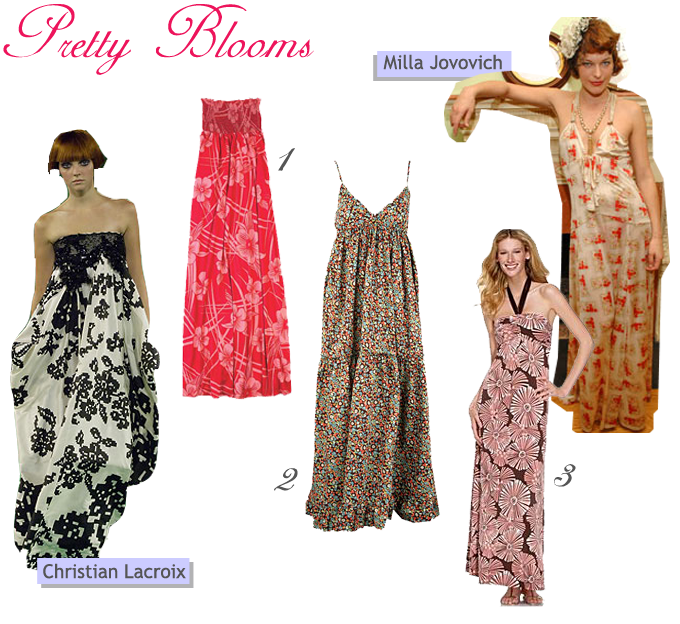 1. Alloy Hibiscus Maxi Dress - $39.50 at
Alloy
2. Wet Seal Floral Print Maxi Dress - $32.50 at
Wet Seal
3. Tempted Floral Print Halter maxi Dress - $59.00 at
Macy*s
~*~*~*~*~*~*~*~*~*~*~*~*~*~*~*~*~*~*~*~*~*~*~*~*~*~
Colour Crazy
For chic simplicity, choose one colour and go all out with your maxi manifesto. This summer is all about statement colours, so try to steer well clear of classic black. Colour block dresses are big this summer. Choose the lighter colours for the areas of your body you want to flaunt and use darker shades to disguise. Coleen is looking chic and sophisticated of late. She managed to pull this ensemble off by pairing her orange maxi with a chunky gold pendant and oversized shades.

1. Jersey Maxi Dress - $64.35 at
Asos
2. Old Navy Long Crepe Dress - $30.50 at
Old Navy
3. Tart Catarina Long Dress - $273.00 a
t
Pink Mascara
~*~*~*~*~*~*~*~*~*~*~*~*~*~*~*~*~*~*~*~*~*~*~*~*~*~
DO ::
Wear your dress with heels or wedges if you're lacking in height as the dress will drown you and lose its impact.

DO ::
Accessorise with oversized sunnies and a headscarf and bangles. You'll have the LA look down to a tee.


DON'T ::
Accessorise with a belt. It will ruin the shape and long flowing lines of your maxi dress.


DON'T ::
Opt for a heavily printed maxi dress if you're curvier. Opt for plain or cool block colours.


DON'T ::
Overdo it by layering your clothes. Stick to a cropped cardigan or fitted jacket to avoid a hemline clash.
2:54 PM