Check out these leading ladies in the most iconic swimsuits which sizzled the big screen in Hollywood.
Brigitte Bardot, The Girl In The Bikini, 1952
Four years before her performance in And God Created Woman established Brigitte Bardot as an international sex symbol, she made a stir as The Girl in the Bikini. And it's easy to see why: The pale two-piece she wore in the 1952 film was simple, yet sensational.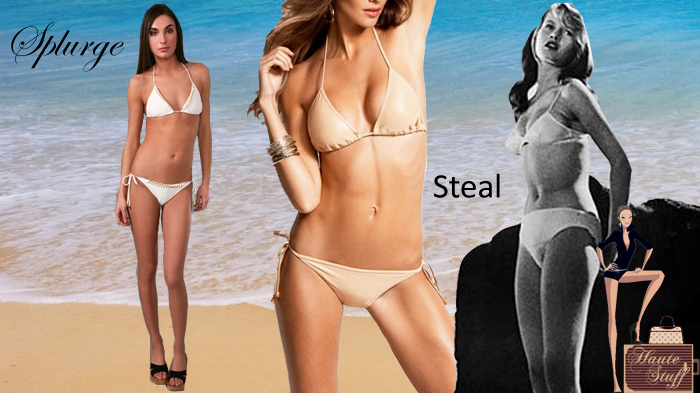 Splurge: Brette Sandler Coco Triangle Bikini, $165.00 from
Shopbop
Steal: Express Pale Gold Bikini, $54.80 from
Express
Deborah Kerr, From Here to Eternity, 1953
"I don't think anyone knew I could act until I put on a bathing suit," Deborah Kerr once said, referring to her star-making turn as an adulterous wife in 1953's From Here To Eternity. But what a bathing suit it was! Sexy, yet structured, with a wide, waist-cinching belt, it was just the thing for a wave-splashed romp in the sand with co-star Burt Lancaster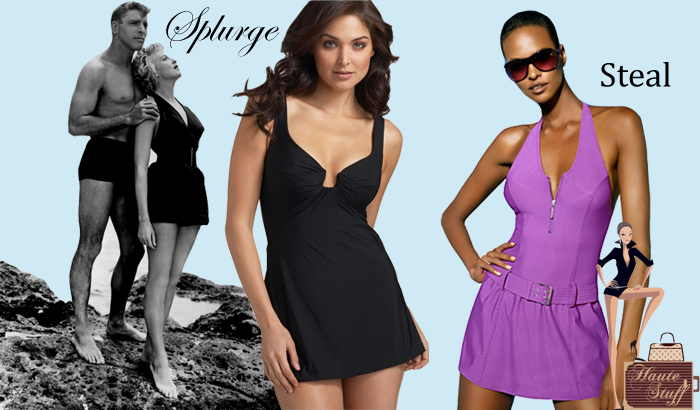 Splurge: Miraclesuit 'Something to Talk' Swimdress, $152.00 from
Nordstrom
Steal: Shape Fx One Piece Belted Control Swimsuit, $59.00 from
Shape FX
Ursula Andress, Dr. No, 1962
The first-ever Bond girl, in 1962's Dr. No, set the bar pretty high. (Indeed, this was Rubenstein's pick for Most Iconic Suit.) "As Honey Rider," he said, "Ursula Andress stepped out of the Caribbean and into the fantasies of every guy longing to be James Bond. The matching knife belt was a cute touch."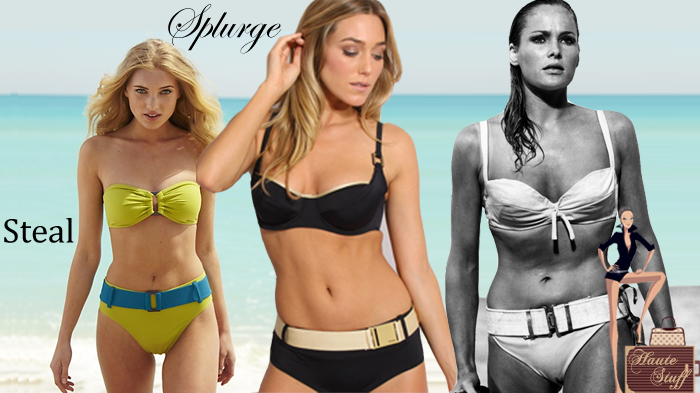 Splurge: Freya Color Block Bikini, $96.00 from
Asos
Steal: Ring Trim Belted Swimsuit, $40.00 from
Newport News
Source:
InStyle
I know it's not really me...I usually use darker colors and edgier images.
However, I thought a change (we have used the old layout for 1 and a half years) could be good. So, I present to you the new layout...it's pink and it's pretty.
Estrella...