Wednesday, July 11, 2007
Lace It With Love
Wear it as trimming or as a centerpiece, this lovely fabric speaks of romance, femininity and above all...style!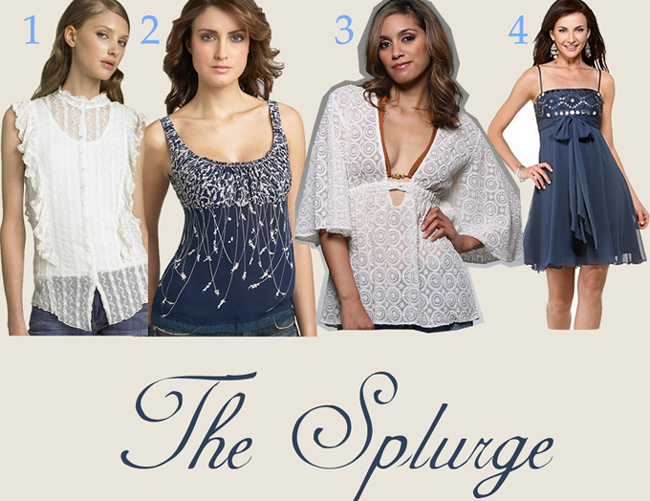 1 – For Love and Liberty Loren Shirt, $178.90 (original $198.00) at
Nordstrom
2 – Emilia Blouse, $106.90 (original $268.00) at
Nordstrom
3 – Ines Batwing Tunic, $250.00 at
Couture Candy
4 – BCBG Strapless Beaded Chiffon Dress, $260.00 at
Macy*s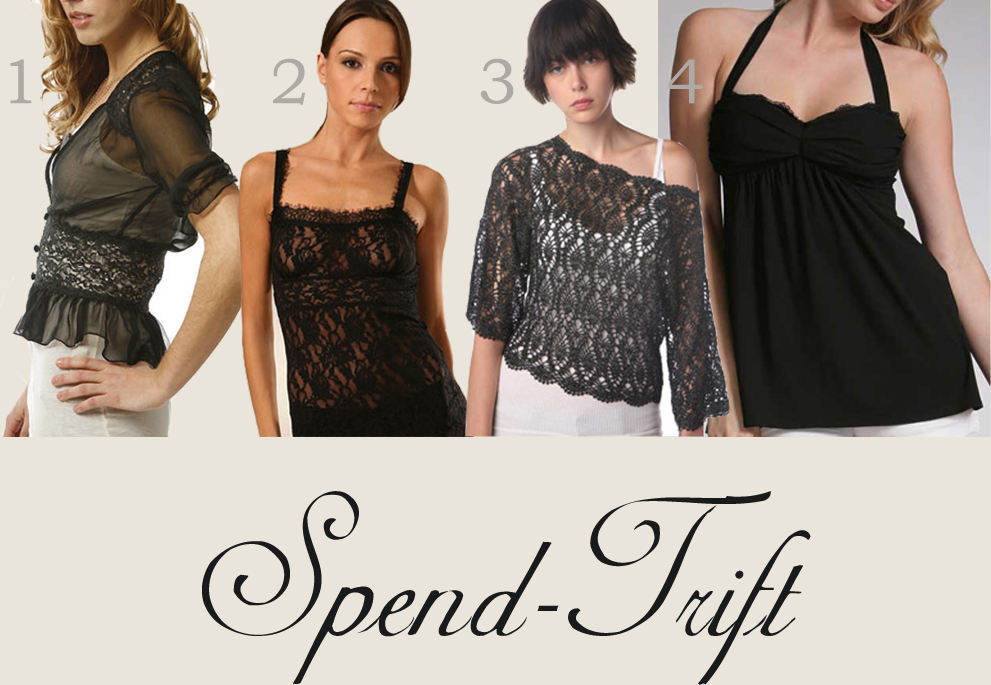 1 – Kristinit Silk Bette Blouse, $99.00 (original $150.00) at
Luv Charlie Boutique
2 – Hanky Panky Eyelash Lace Camisole, $60.00 at
Shopbop
3 – Lux Sparkle Lace Sweater, $54.00 at
Urban Outfitters
4 – Arden B. Sweetheart Halter with Lace Trim, $68.00 at
Arden B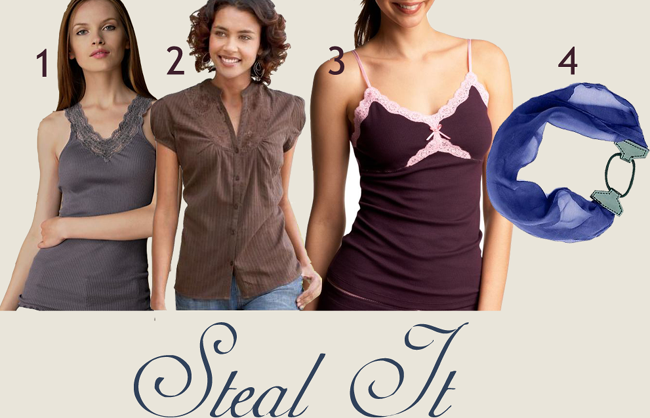 1 – BananaRepublic Cottom Lace Tank, $34.00 at
BananaRepublic
2 – a.n.a Lace Yoke Textured Shirt, $24.99 at
JCPenny
3 – Gap Rib Lace-Trim Cami, $29.50 at
Gap
4 – Jennifer Behr Wide Sheer Chiffon Headband, $39.00 (original $65.00) at
Intermix
Tips ::

Using lace as trimming on luxe fabrics like satin and chiffon gives them that extra enhancement. A winning combination for a dressy affair!
Just because lace has that English Rose appeal doesn't mean that you can't dress it down. Team a lace-trimmed top with a pair of bermudas for casual weekends.
Max your wardrobe mileage with a pretty lace tunic. Wear it with jeans or tailored pants to get a polished look or drape it over a bikini as a swim dress for a little resort flair.
Layer sheer fabrics... Pair a sheer lace tank with a chiffon blouse or shirt. You will look absolutely sizzling. Leave a few buttons undone so that your pretty lace top can be seen.
12:58 PM