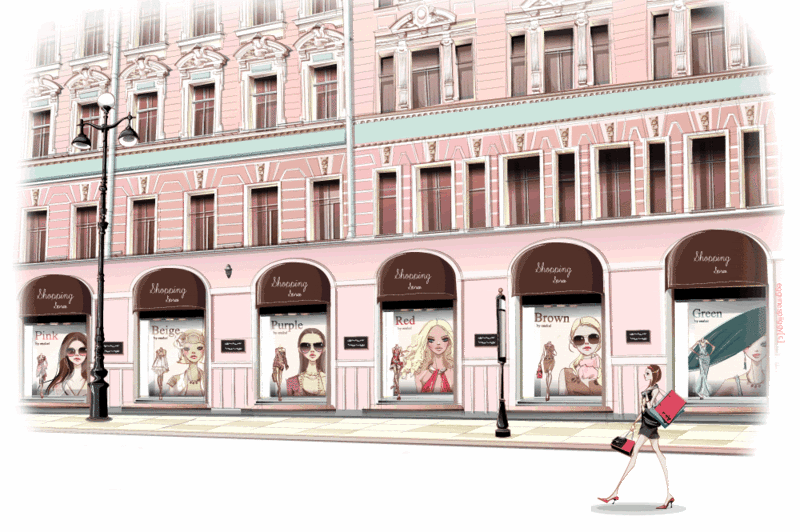 Friday, August 17, 2007
An Art in Your Hands
"All a girl needs to carry is a lipstick, handkerchief and a $100 bill"
– Judith Leiber
Judith Leiber, a leader in couture handbags, has created more than 3,000 different designs in a career that began in the 1960's. Over 100 can be found in exhibitions and museums like the Metropolitan Museum of Art and the Smithsonian. Best known for her signature crystal covered minaudières (small ornamental cases) in the fanciful shapes of animals, fruits or anything she fancies.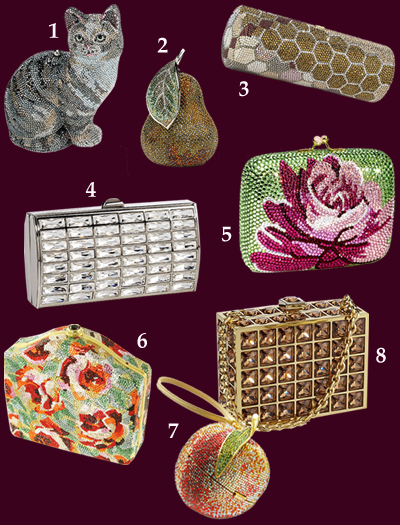 Leiber created her first minaudière in 1967 when she order of a polished metal box as a gift for a friend had scratches all over the body. Mrs. Lieber got out her craft box and creatively covered the entire box with gorgeous crystals. Fast forward 40 years later, and the same techniques are still being used.
In Hollywood, her handbags have graced by celebrities as Greta Garbo, Elizabeth Taylor, Joan Rivers, Beverly Sills, Barbara Walters, Elizabeth Hurley and Bjork. Her bags have also been carried by every First Lady since Nancy Reagan.
1.

Cat, $3695.00


2.

Pear, $3295.00


3.

Crystal Roll, $3495.00


4.

Goddess, $2495.00


5.

Coin Purse Clutch, $3295.00


6.

Curved Top Bag, $3350.00


7.

Peach Minaudiere, $2995.00


8.

Princess, $1995

Shop for Judith Leiber's creative bags at ::
Judith Leiber
Saks Fifth
Borsheims
Bergdorf Goodman
2:23 PM