Saturday, September 01, 2007
FALL In Love With Shoes - Part 2
Flat Boots
Boots are back this fall. It's that simple. The best thing about these casual boots is that not only are they fashionable, they are comfortable as well!
Wear Them With ::
This season's styles beg to be shown off, so pair yours with a mini.
You can wear it with your skinny jeans and look fabulous.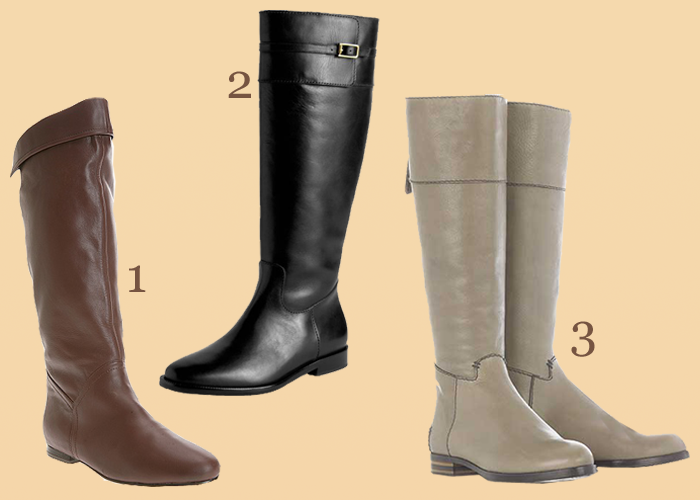 1. UrbanOutfitters Leather Foldover Boot, $88.00 at
UrbanOutfitters
Relaxed tall leather boot has tobal seaming throughout.
2. BananaRepublic Stella Boot, $248.00 at
BananaRepublic
This casual boot is for perfect for skinny jeans tucked in.
3. Chloe Contrast Stitched Flat Boots, $1175.00 at
Net-A-Porter
Embrace your inner biker chick in this mouse leather knee high flat boots.
Mary-Jane
Mary-jane is a great look for fall. The once upon a time little girl shoes is now grown up.
Wear Them With ::
Denim and wool skirts.
Wear your shoe with another fall trend, 'The Schoolgirl Look'.
1. Jessica Simpson Berg Mary Jane Pump, $79.00 at
Macy*s
The oversized elastic band gives this mary-jane a modern twist.
2. Stuart Weiztman Mary Jane Pump, $295.00 at
Scoop
This pair of charcoal pumps are sexy and sophisticated. They are the ultimate shoes for fall.
3. Emilio Pucci Mary Jane Pump, $595.00 at
eLuxury
This classic mary-jane has polished leather upper with a classic 'school girl' buckle.
10:45 AM