Tuesday, November 06, 2007
Accessories Trends to FALL In Love With Part 2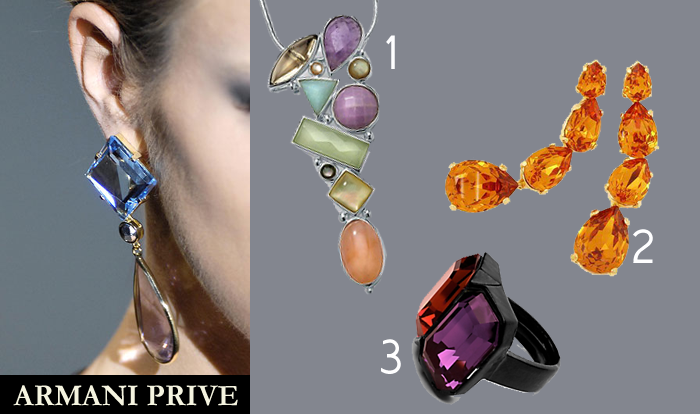 Glamorous Jewelry
Expect innovative designs and beautiful gemstones this fall. If bright stones are not for you, look for a more neutral palette like tiger-eye.
1. Laredoute Multi-Gem Silver Pendant, $69.99 at
Laredoute
Exuberant pendant combines amethyst and smoky quartz gemstones, with pink, yellow and black mother-of-pearl, blue quartz, chalcedony, green jade and peach quartzite in a unique design.
2. AZ Collection Crystal Earrings, $79.90 at
Forzieri
Look glamorous with a pair of tangerine Swarovski crystals dangling from your ears.
3. Kenneth Jay Lane Double Crystal Ring, $105.00 at
InterMix
This chic faceted crystal ring in a combination of amethyst purple and ruby red is fashionably elegant.
~~~~~~~~~~~~~~~~~~~~~~~~~~~~~~~~~~~~~~~~~~~~~~~~~~~~~~~~~~~~~~~~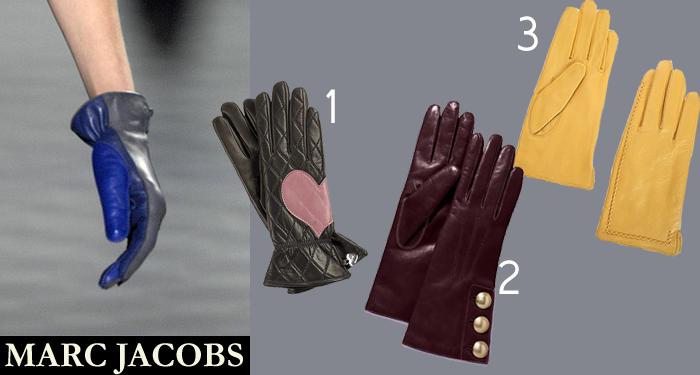 Lady-Like Gloves
From fabrics to leathers, a lady should always have on a pair of pretty gloves. They make your hands look slimmer and pretty.
1. Moschino Cheap & Chic Quilted Gloves, $295.00 at
Net-A-Porter
Brown leather applique heart detailed gloves are uber lady-like and elegant.
2. Coach Women's 3 Button Glove, $158.00 at
Coach
Wear this feminine glove up or down for a sleek, fashionable accent.
3. UrbanOutfitter Leather Gloves, $38.00 at
UrbanOutfitters
Warm and completely ladylike, this mustard yellow glove is trimmed with tonal leather lacing.
~~~~~~~~~~~~~~~~~~~~~~~~~~~~~~~~~~~~~~~~~~~~~~~~~~~~~~~~~~~~~~~~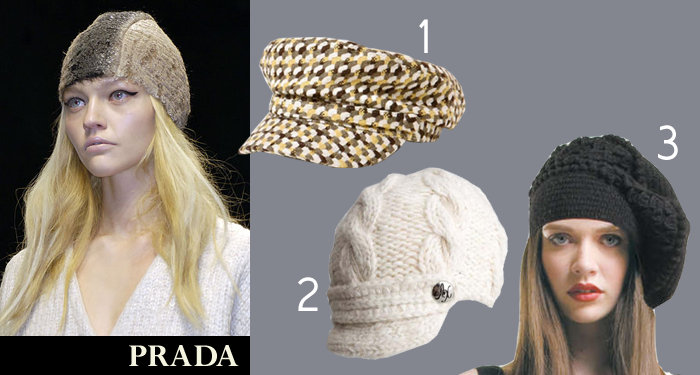 Woollen Hats
A good woolen hat will not only keep you warm but also completes your outfit. Steal Sienna Miller's style by donning a cute beret or cap.
1. Anthropologie Extra, Extra Hat, $48.00 at
Anthropologie
You're sure to make headlines in this yellow tweed newsboy with button detail.
2. A/X Lurex Knit Hat, $58.00 at
Armani Exchange
Finish your look with this casual and chic lurex hat.
3. MaxStudio Knit Wool Cashmere Rasta Hat, $148.00 at
MaxStudio
This yummy wool and cashmere tam combination lends a homemade and charming touch to this stylish hat.
Related Article ::
Accessories Trends to FALL In Love With Part 1
8:56 PM